Copernicus International Consulting Ltd.
The process of determining who is the very best, who sets the standard, and what that standard is.
Mystery Shopping data is particularly useful when seen in relative terms – a chain of outlets or branches in which the scores on a matrix of service key performance indicators that ranges from 98% to the weakest at 24% gives everyone a good idea of where they are relative to their peer group.
Many organisations use benchmarking to compare themselves with other similar organisations – or even dissimilar ones who share similar challenges.
Why Should I Benchmark
If you don't know what the standard is you cannot compare yourself against it. If a customer asks "What is the MTBF on your gadget?" it is not enough to know that your Mean Time Between Failures is 120 hours on your standard gadget and 150 for your gadget-plus model.
You also have to know where your competitors stand. If the company against whom you are competing for this order has an MTBF of 100 hours you are probably okay. However, if their MTBF is 10,000 hours who do you think will get the order?
What can I Benchmark?
Most of the early work in the area of benchmarking was done in manufacturing, such as the example above. Today benchmarking is a management tool that is being applied almost anywhere, from customer service to sales effort and technique.
Once we decide what to benchmark, and how to measure it, the challenge is to decide out how the winner became "the best" and develop a plan which brings everyone in the business up to or beyond that standard.
Benchmarking is usually part of a larger project, contact us to discover exactly how your business is performing today, and start to plan how to be even better in the future.
Call us today: +44 161 262 1990
How do you compare to industry best practice? Find out here.
Copernicus is a member of the Market Research Society. Your assurance of the highest professional research and reporting standards.

Benchmarking Finance Services
Today's CFOs and finance executives, in both the private and public sectors, face ever-increasing pressure to optimize their processes. To put it bluntly, do more with less. Many service delivery organizations place particular emphasis on achieving operational excellence in their finance and accounting functions, particularly procure-to-pay, order-to-cash and record-to-report, as these all have an impact on cash flow, bottom-line revenue and regulatory compliance in one or more ways
Copernicus can guide your organization towards developing practical, flexible and reliable solutions for your finance and accounting function — solutions that balance your short-term needs with your strategic and financial long-term goals.
Our consultants and research analysts will work alongside your internal team, bringing experience and expertise gained from our work with multiple finance and accountancy organizations across industries and borders and comprehensive data on a wide range of sectors within global services industries.
Once a strategy is devised, our experts will lead you through an implementation process that maximizes the value of your solution — whether that be outsourcing your services, optimizing your existing internal services, the creation or transformation of your shared services centre or applying a blended model that best suits your current and future needs.
Let our experience, know-how, problem-solving skills, and original research guide you in defining, implementing and gaining from the best possible finance and accountancy solution for your business needs.
Call us today: +44 161 262 1990
Benchmarking Contact Centres
Buyers of contact centre services are constantly under pressure to become more efficient while maintaining the highest standards of response and capability.
Finding the correct balance of people, processes and technologies is a challenge that has to be met, but do you have the time and expertise? With Copernicus to guide you, you can be sure of a solution.
Using our comprehensive sourcing knowledge, problem-solving skills, and original research, Copernicus can provide you with the 360º perspective you'll need to effectively evaluate your options and implement the optimum strategy. A strategy to maximize the value of the services, balance your short-term needs with long-term goals and have the peace of mind that you have made a fact-based decision on a provider.
Whether it's devising and executing a strategy, identifying infrastructure partners, or evaluating the viability of outsourcing, we have the strategic know-how to guide you through the process.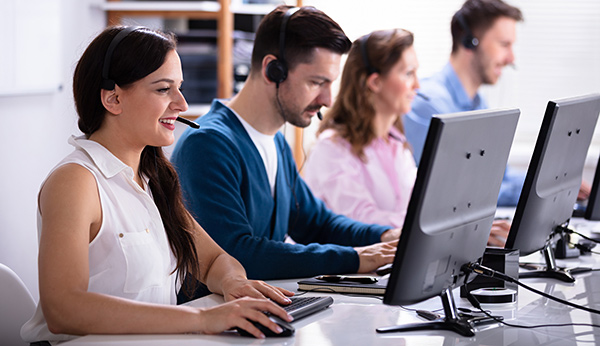 Tell me more about how well we compare to our competitors
Copernicus is a member of the Market Research Society. Your assurance of the highest professional research and reporting standards.

The role of Human Resources, or HR, has changed out of all recognition over the last 15 years.
With the advent of technology and automation, HR was seen first as a processing centre, focused on transactional tasks. Now the role of HR has transformed yet again — from administrative support to transaction-based to a key element contributing to the overall success of the organisation.  The goal of HR today is to become the engine room that drives the organisation forward, a one-stop-shop for both employees and managers working towards a common goal.
Copernicus helps clients to define their optimum HR operating model, establishing a client service culture and instilling an effective framework and governance structure.  Our HR consultants' expertise and methodology can help clients build their case for change, whether it's the establishment of a shared services organization, shift in sourcing model or reengineering key processes. We offer a detailed process and pricing benchmark capability to assist you in identifying areas of improvement opportunities.
In addition, we offer detailed research, benchmarks and analysis on multi-process high-reliability organisations as well as single-process HRO. Our high-reliability organisation framework empowers a clear and consistent dialogue about the requirements that evolve as organizations develop, advise on outsourcing and make appropriate recommendations on technological solutions.
The results are an HR service delivery model which optimizes service levels, ensures effective management practices are in place, and best practice performance targets are established and achieved.
Invite Copernicus to guide you and your organisation to the ultimate solution for your future HR needs. Contact us today for a no-obligation discussion.
Call us today: +44 161 262 1990
Next-generation IT should be synonymous with efficiency, flexibility and the reduction of enterprise costs.
Furthermore, as the Applications Development & Maintenance marketplace has ripened with age, the demands on these services have increased exponentially: Shorter time to market. Quicker access to talent. Lower costs. Greater levels of standardization.
Chief Information Officers and Chief Financial Officers everywhere are having to rethink their IT strategies in order to improve business processes, increase competitiveness, cut costs and make sure their organizations are future-ready.
Copernicus through our experience, know-how, problem-solving skills, and original research, can help your organisation balance its short-term needs with its long-term goals, as it negotiates the multifaceted challenges that it faces when tackling next-generation IT environments.
Our objective is to support the full transformation journey with a clear focus on your business direction and goals.
The essence of our approach is:
• Economics do matter – A migration to a next-generation model must provide truly discernible savings
•  Facts are facts – Management decisions must be driven by facts and analytics; executives need a clear picture of the transformation, not just wishes and speculations
•  Independence is important – Our IT service is not one-size-fits-all but customized to fit the needs of each individual client
Copernicus brings to our clients clear and distinct strategies to help enterprises understand the opportunities of transforming the IT model and the resulting benefits, while at the same time, evaluating the risks and challenges associated with implementation. Our methodology involves collecting and building an enterprise application workload segmentation to help identify potential areas for next-generation migration. The recommendations and roadmap we give clients are based on facts, real economics and our completely unbiased viewpoint. At the end of the day, our recommendations will always focus on business objectives – whether that is optimization of existing internal services, creation of cloud-enabled environments, or a hybrid model of all of the above.
For a no-obligation discussion contact us today.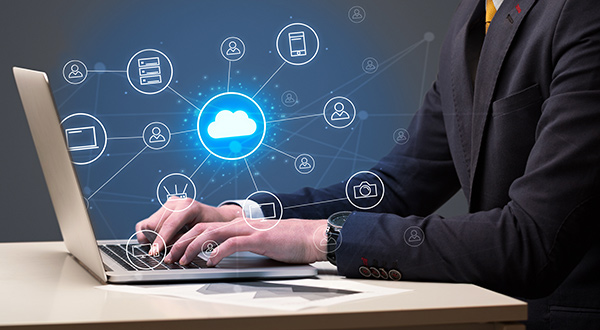 Given the significant cost-base procurement manages, in these margin pressurised times, it is no surprise that the role of procurement is of massive importance. According to recent studies, procurement spends typically represents 30-60 per cent of an organization's revenues. Perhaps more concerning, or enlightening, depending on your viewpoint, benchmarking studies carried out by Copernicus have uncovered variances of up to 850% from best practice to short term or impulse buying.
The Copernicus advisory and research procurement team help organizations realize real value from their procurement sourcing decisions. Our coverage of procurement spans the entire Source-to-Pay (S2P) process, including:
•    End-to-end sourcing advisory. On your behalf, we analyse the current position, develop a solution, assist with negotiation and transition planning.
•    Assessment of the current procurement model. We analyse the situation across multiple levels, including sourcing model, scope and scale, performance management, value creation, and risk management.
•    Strategy development. We help clients continue to build upon the output gained from the initial project, developing a continuous improvement programme.
•    Procurement improvement services. We improve the client's efficiency and effectiveness by identifying improvement potential and defining an implementation program.
•    Pricing benchmarking services. We determine the right price for the required quality of service relative to various market conditions.
•    Value-added research. We deliver insights and analysis based on both published and proprietary studies.
Tell me more about how well we compare to our competitors
Copernicus is a member of the Market Research Society. Your assurance of the highest professional research and reporting standards.