Copernicus International Consulting Ltd.
Your Cost Effective Fast Track to Profitable New Export Sale.
Copernicus International Consulting is an international business development consulting firm that provides customized solutions for the formulation and implementation of business strategies. We utilize unique and proven methodologies to deliver actionable results to clients in a timely, efficient, and cost-effective manner in more than 40 countries – and growing.
2020 Trade without Travel International Business Development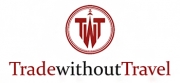 Our local presence, knowledge and network of contacts set us apart from most business development consulting companies. We enable clients to create and manage strategic relationships and alliances with other organizations. Our clients range from start-ups to multinational companies, research institutions, and government agencies – both trade promotion and FDI. As a result, our clients are able to leverage external expertise, technology, and intellectual property to expand their products, services, functionality, and/or market reach without the need to invest in building or acquiring them with internal resources.
Call us today: +44 161 262 1990
Size of Distributor Salesforce
---
How many field sales people are there?
What are the short and medium term expansion plans – if any?
Would the potential distributor need to expand to accommodate your products and services into their range? If so would they be prepared to do so and what, if any, financial contribution would they expect from you?
Sales Record
---
Has the sales record of the potential distributor been consistent?
If not why not?
What is the average sales return per salesperson?
What are the immediate sales targets for the coming year? How were they determined? How would the appointment as a distributor of your products or services affect this?
Territory Analysis
---
What sales territory does the potential distributor cover?
Is this territory compatible with your own objectives?
Does the distributor have a branch network? If so what levels of support can they offer from each branch?
Are there plans to open additional offices?
Product Mix
---
How many product lines does the company manage?
Are these products compatible with yours?
Is there any conflict of interest?
Does it represent any other firms from your market?
What is the minimum sales volume that the distributor would need to handle to make it cost effect to take your products on board?
Are the sales projections realistic? What are the numbers based on?
Facilities and Equipment
---
Does the potential distributor have adequate warehouse and administrative facilities?
What is the method of stock control?
Are their IT systems compatible with yours?
If your product requires service support is the distributor equipped and qualified to undertake the work? If training is needed who will bear the costs?
Are there alternative ways to service the product in the market?
Marketing Policies
---
On what basis are the sales staff rewarded?
Does the potential distributor have special incentives or supplier motivation reward schemes?
How is the sales team organised? Product champions? Geographically?
How does it monitor and manage sales performance?
How are the sales staff trained?
How does the distributor go about their on and off line marketing and PR? Are you expected to contribute?
Customer Profile
• What kind of customers does the potential distributor trade with currently?
• What are the key accounts?
• What % of the total sales do the key accounts represent?
Additional Distributorship
• How many distributorships does the potential partner hold?
• Would you be a significant supplier?
Add a professional international sales resource to your team – contact us today…
​This is a two-way process – there is much that the potential distributor may want from you. Our role is to find the most compatible match that will offer long term profitable trade opportunities. To find out just how we can, contact us today.